Leading Edge Tensile Architecture Design - Revit, BIM, InTens and NDN Software
Tensile Structure Systems uses the most recent model software to produce detailed facade architecture designs. We combine our years of architectural and structural engineering with CADD, REVIT & BIM (Building Information Modeling) form finding and load analysis. We produce comprehensive accurate manufacturing. TSS also constructs packages that are quick and easy to distribute among team members across the globe.
Tensile fabric architectures provide lightweight, cost-effective additions to existing or new buildings. TSS supports aviation structures, such as sports, retail, and four-season shade structures. We allow tensile architecture designers and engineers un-heard of flexibility, limited only to the imagination, in manufacturing facilities.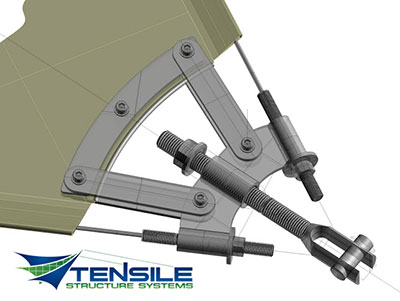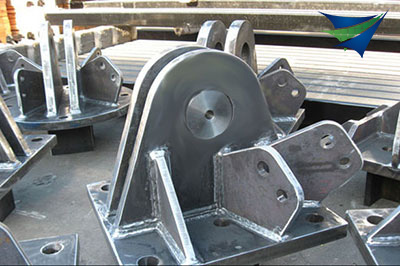 Our plants employ state-of-the-art manufacturing and assembly techniques using certified trades persons.
Optimal engineering and controlled assembly at the plant turns into less on-site work. As a result, costs are reduced for labor and equipment. Furthermore, ensuring on-time installation within the budget. Tensile fabric and tensile cable structures provide cost-effective solutions, better than the alternative of metal and steel buildings.