Committed to Our Customers
With more than 25 years of worldwide experience, TSS provides quality post-project resources and assistance. Our core values are customer-centric, and we believe every job we complete is a testament to our company's long-standing reputation.
Our commitment to customer service extends far beyond project completion. Our site supervisors are on call 24/7, allowing us to respond promptly to any service request.
Building owners work with us to ensure their structures perform and look as good years from now as they do the day the tensile membrane is installed.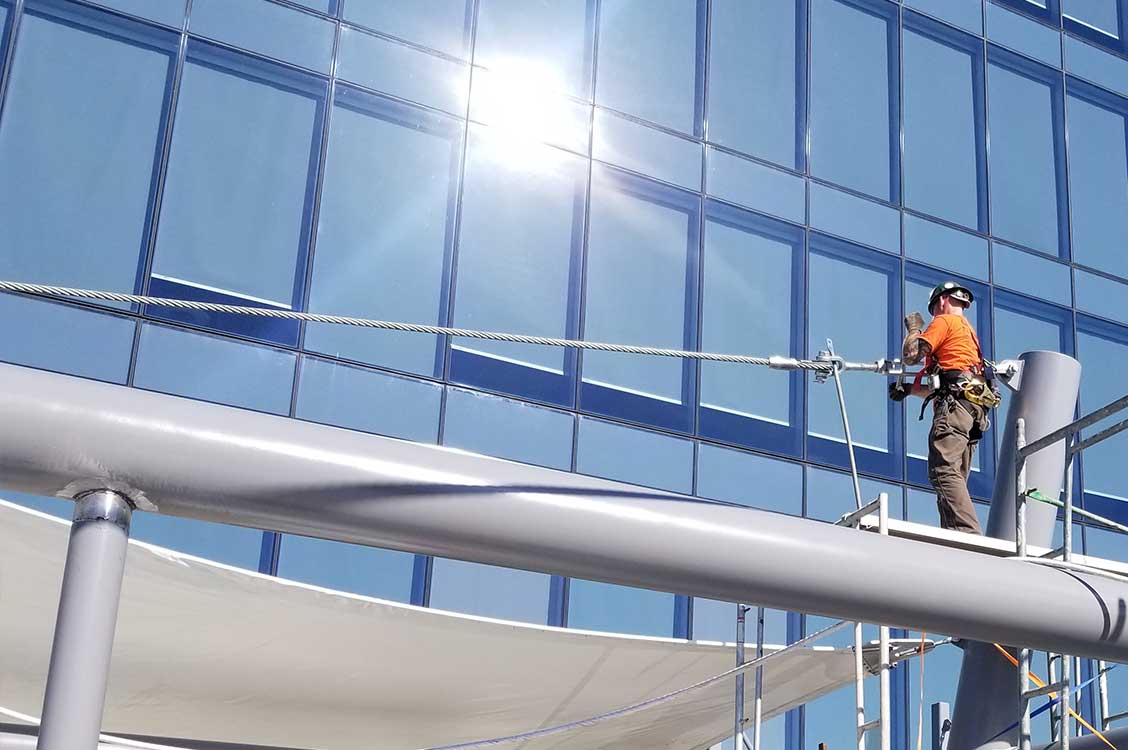 TSS Roofing and Facade Services Include:
Repairs/Replacement/Refurbishment