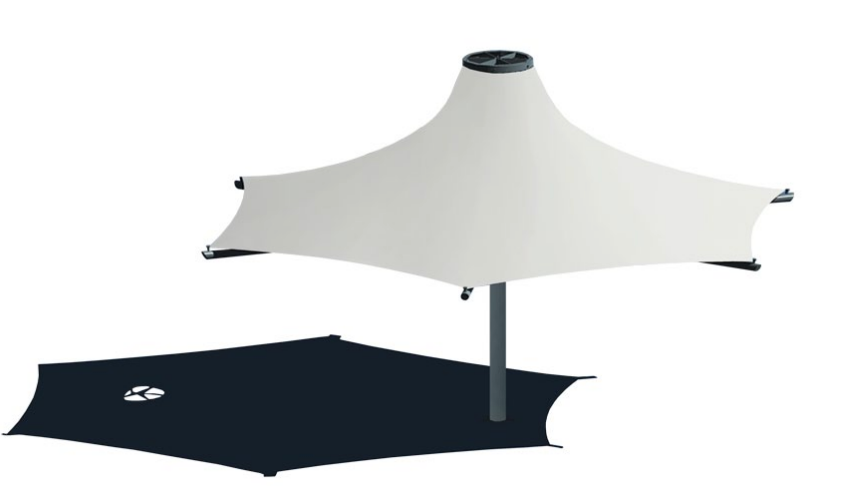 Conic or Pavilion Tensile Structure Type
Conical tensile structures provide an aesthetic appearance with a wider ceiling that are long-lasting. A large ambiance can be created with the high CenterPoint design that enhances the outside view with a tent-like shape.
Hypar or Anticlastic Tensile Structure Type
The Hypar (hyperbolic paraboloid) is a popular and useful structure that is not only aesthetically pleasing but it provides great shade for sitting and standing areas. This is a shape relies on the two opposing curvatures to provide stability and gives it its unique shape.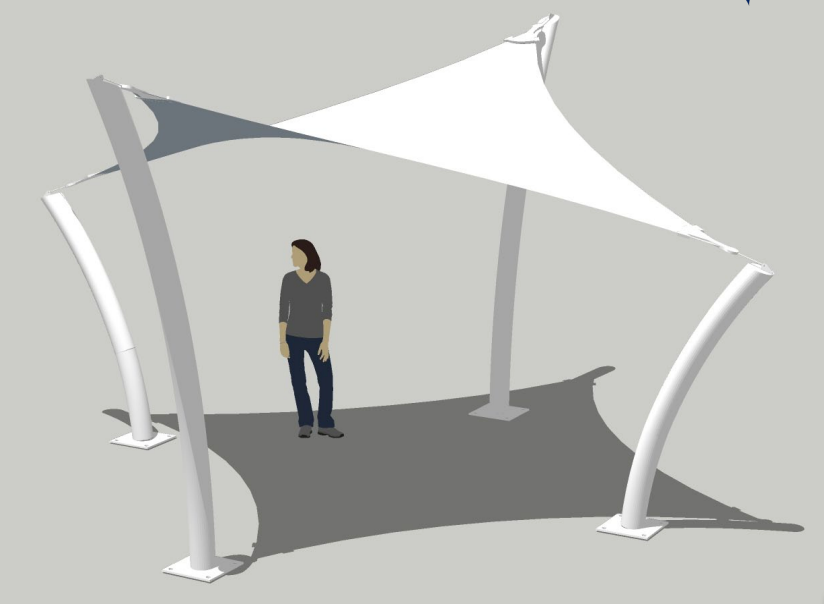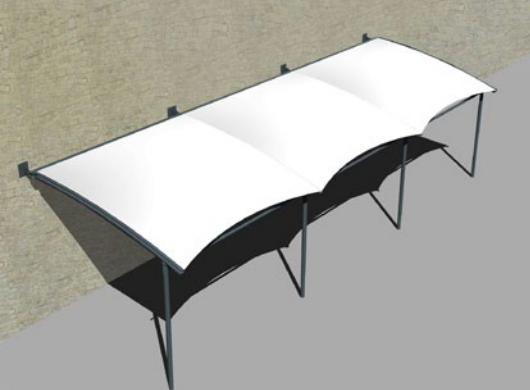 Parallel Arch or Barrel Vault Tensile Structure Type
The Barrel Vault design is a linear canopy structure that features symmetrical curved parallel canvases tensioned over arches and is customizable to any size or project. This is a great cost-effective design due to the repetitive arches it incorporates into the structure.
Saddle-Shaped Tensile Structure Type
The saddle structure or anticlastic structure has the center of its curvature located on opposite sides of the structure. This gives it the saddle-like appearance and makes a great space for stages or other open areas.