Tension Fabric Structure
Products and Services
Tensile Structure Systems (TSS) has become a leader in tension fabric structure architecture by surrounding ourselves with experienced people who share our enthusiasm.
TSS ensures all logistical details are covered. We deliver a complete turn-key project on time and within budget. We also offer worldwide service and support with the aid of our strategic partnerships. Our projects include transportation hubs, performing arts centers, aviation hangars and public works buildings. In short, tension fabric structures and membranes have been proven to be the most versatile and cost effective solution for virtually any shelter needed.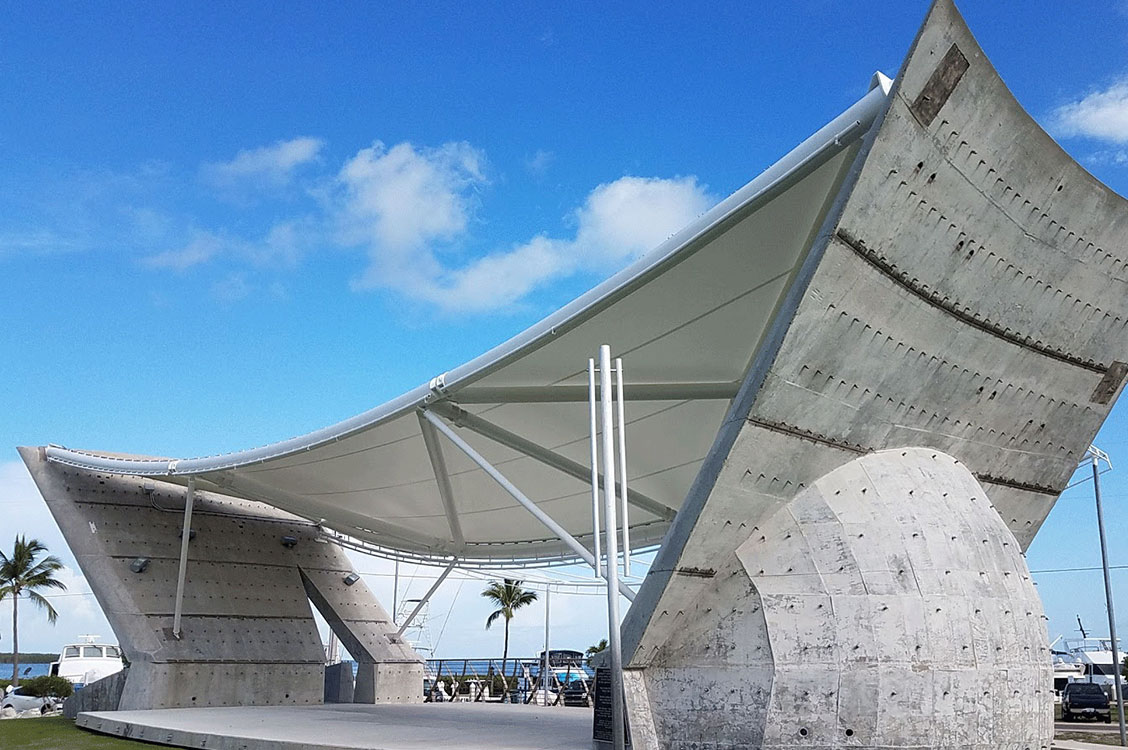 Our tensile fabric structures are: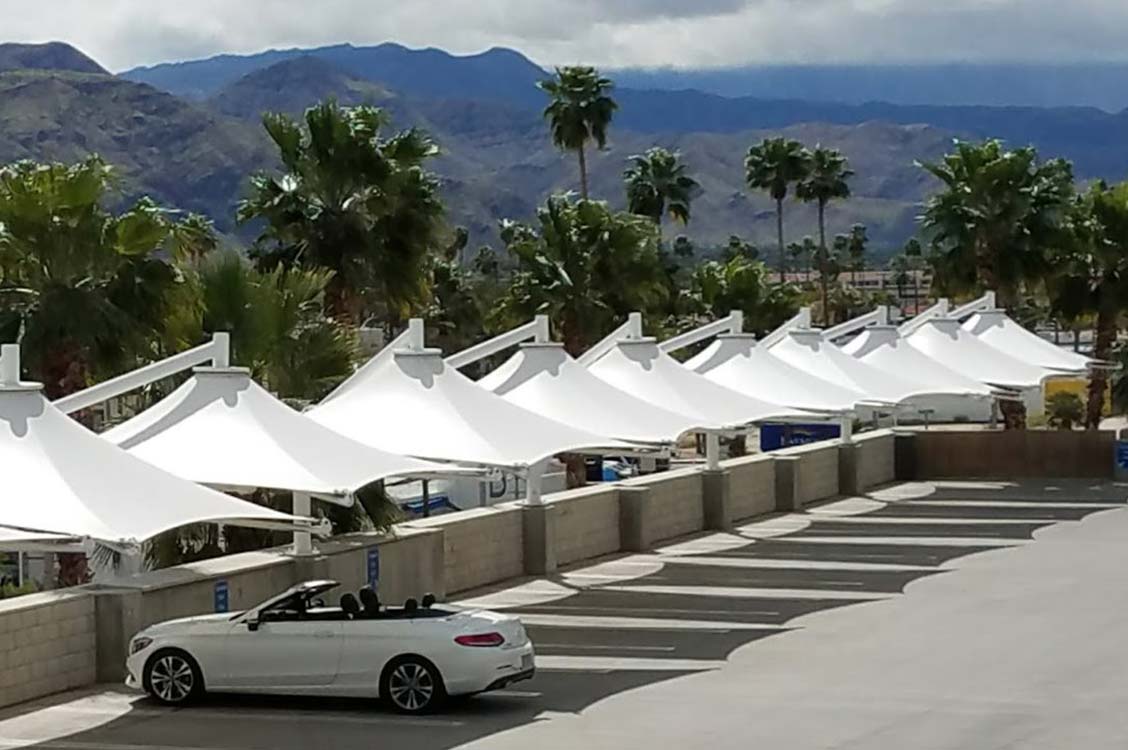 Design Service and Assistance
Tensile Structure Systems works closely with our client's design team. They guide them through the development, scope of work, specifications, RFPs and submittal reviews.
TSS utilizes the latest technologies and offers assistance in the development, design, engineering, procurement, and installation. We ensure that the project will be completed efficiently, on time, and within budget from the outset.
Tensile Systems also provides independent reviews, analysis and surveys of existing tensile structures that may require repair, modification, relocation or replacement.
Tensile Systems has developed strategic partnerships around the world including Canada, the Middle East, the United Kingdom and Europe. We deliver complex projects with a combined 83 years of experience in the design, engineering and manufacturing of tension membrane structures. Tensile Structure Systems provides world-class service, support and a track record for on-time delivery. We have successfully completed more than 3,400 projects worldwide. These include large scale and fast track projects and have cost-effective solutions and designs that meet or exceed international standards.