Ala Moana Playtime Climber Shade
Tensile Structure Systems helped Lucky Climbers to design the Ala Moana Playtime Climber Shade. The canopy creates a safe environment for the children to play.
The tensile roof helps to protect the children from the sun and keeps the jungle gym cool for the children to play on in all types of weather.
A Tensile Case Study
June 2018 Edition
The Challenge
An expert in the design-build of children's climbers,
Luckey Climbers
, sought the help of Tensile Structure Systems to design and develop a unique roof system for their Ala Moana project.
The Solution
TSS loves children and a challenge. Working closely with Luckey Climbers, we provided a dynamic, functional shade canopy that mimics the Pacific waves, meets local building codes and playful in design.
We just wish these climbers were around when we were kids!
Premium Design, Materials and Finish Details
One of a Kind Solutions that Compliment Existing Architecture and Landscaping Elements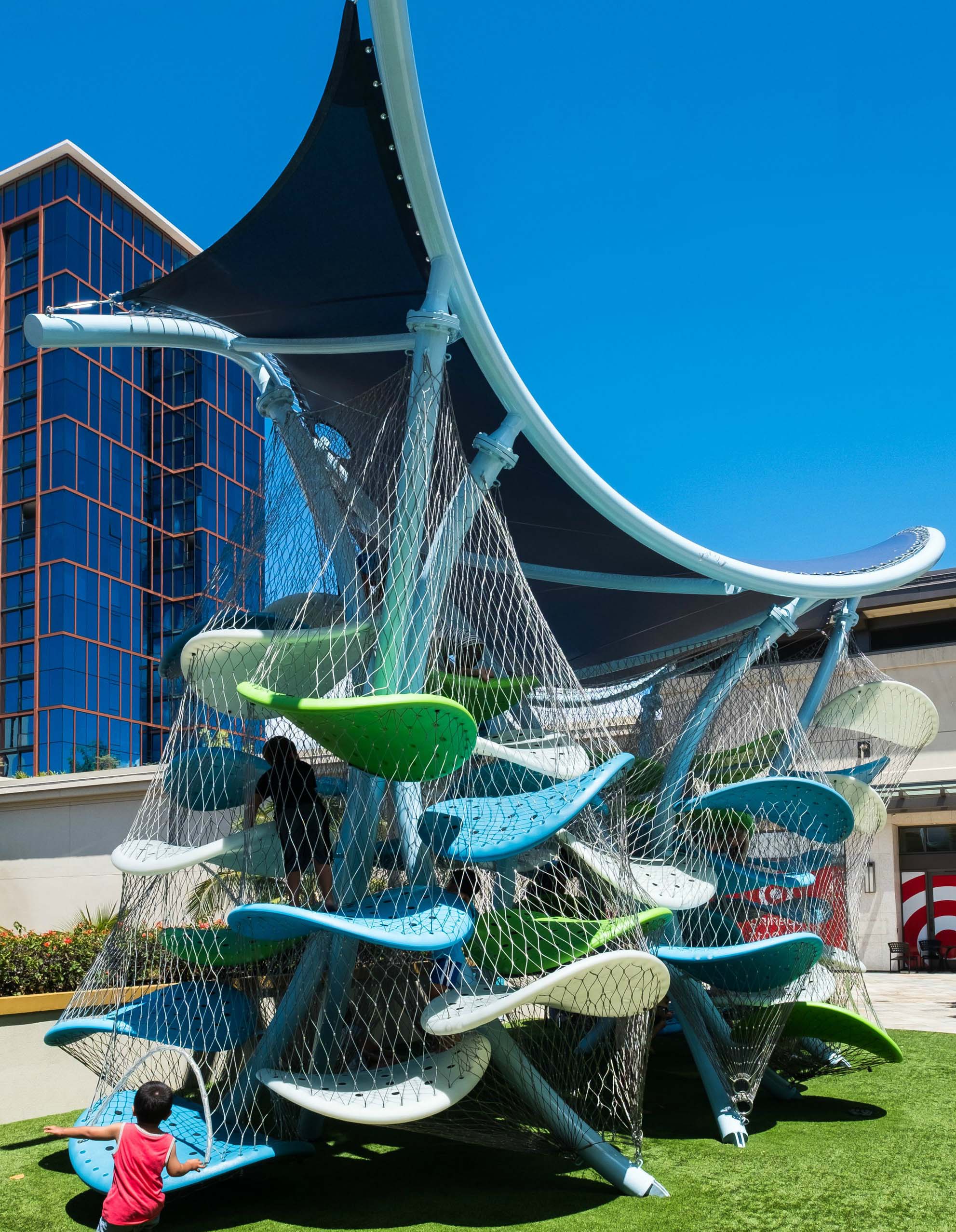 Tensile Structure Systems is a boutique firm specializing in the design of custom tensile fabric structures, roof systems and shade sails. Whether it's a sports facility, amphitheater or transportation hub, we are dedicated to providing the highest quality, cost effective products with a customer service experience second to none. This is our commitment. This is our mission.