Tensile Structure Systems designed and installed a new stage canopy at Founders Park in Islamorada, Florida just in time for the 4th of July celebrations to begin.
The amphitheater roof helps to protect the performers from the elements as well as looks spectacular when illuminated with lighting.
A Tensile CaseStudy
June 2019 Edition
The Challenge
We love music and the beautiful outdoors so working with the Islamorada Parks and Recreation Department to update this unique structure right off the beach in Founders Park was a complete delight.
The Fourth of July Celebration was a hit in Founders Park!
Premium Design, Materials and Finish Details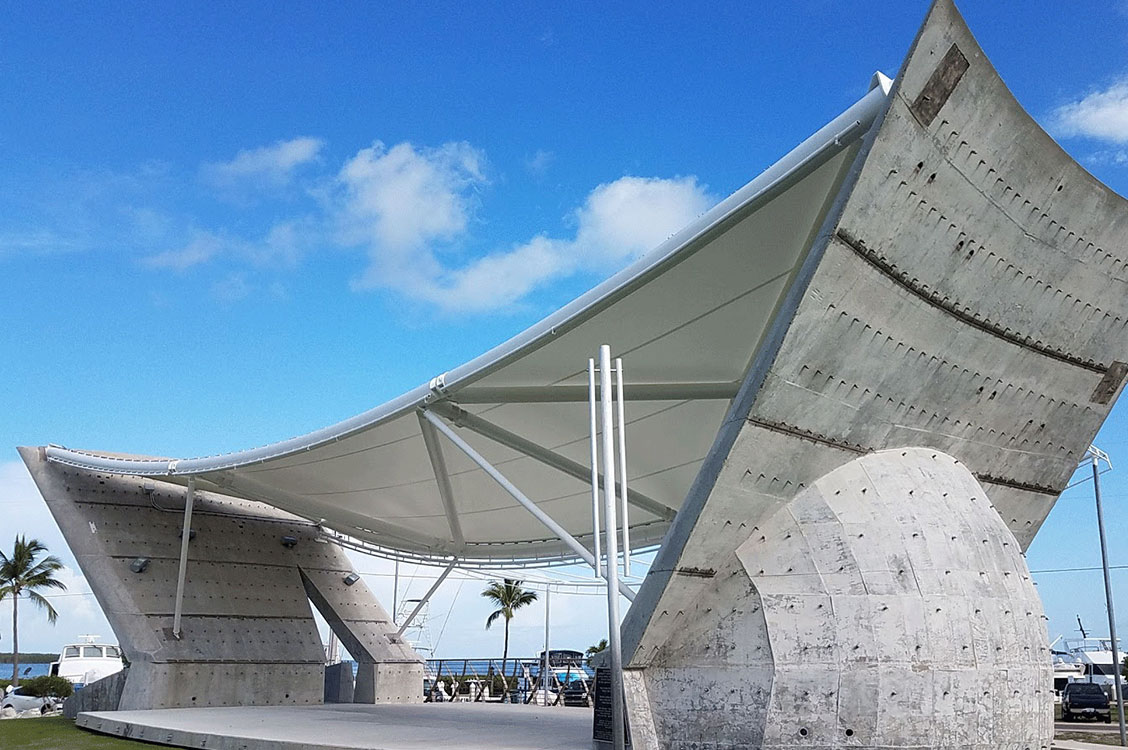 One of a Kind Solutions that Compliment Existing Architecture and Landscaping Elements
What a beautiful new stage canopy right off the marina in Islamorada, Florida at Founders Park.  We can't wait to see all the new musicians and bands that get to play here.
Tensile Structure Systems is a boutique firm specializing in the design of custom tensile fabric structures, roof systems and shade sails. Whether it's a sports facility, amphitheater or transportation hub, we are dedicated to providing the highest quality, cost effective products with a customer service experience second to none. This is our commitment. This is our mission.